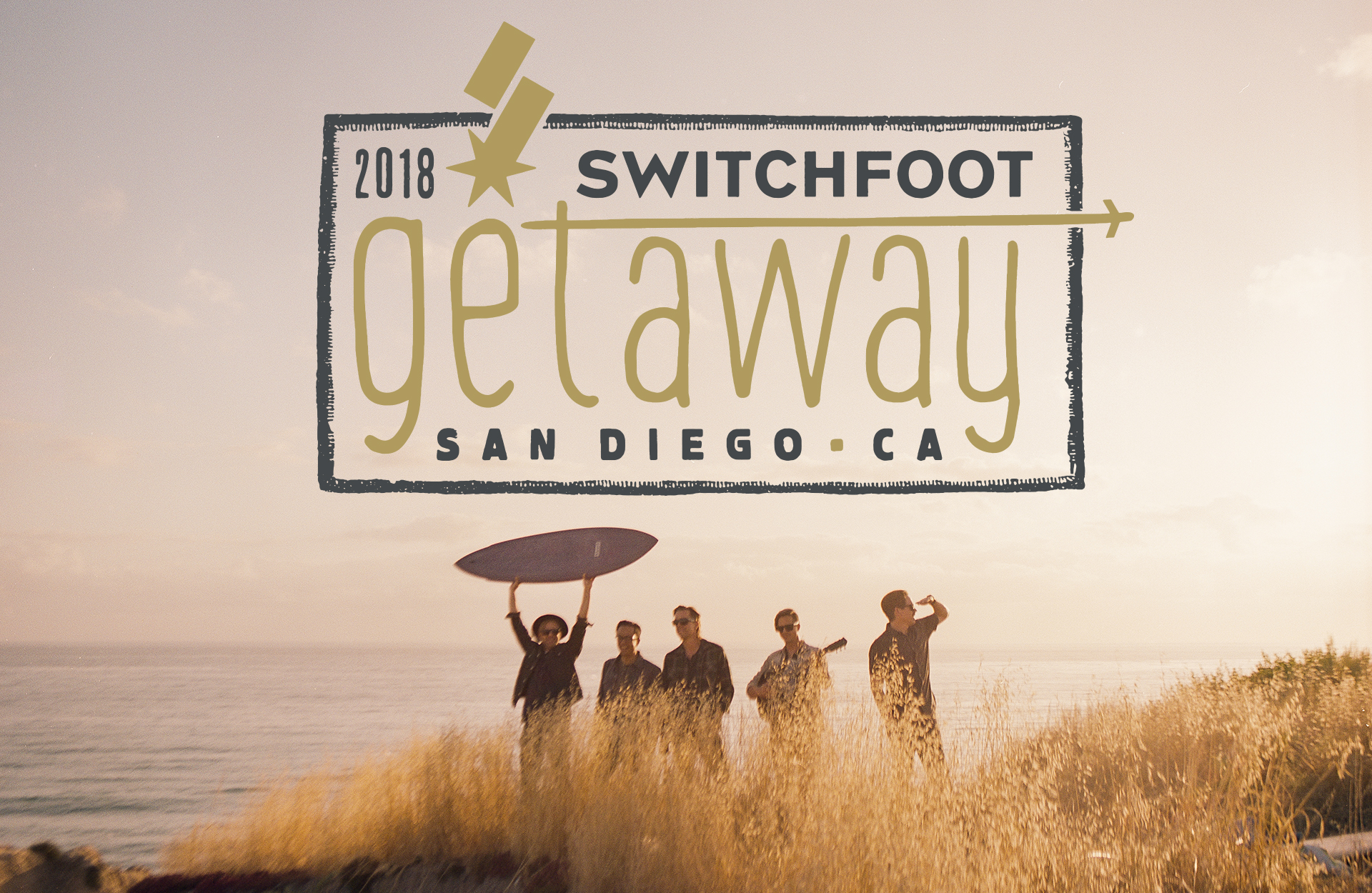 Anyone who knows me well knows that I have a love for the band Switchfoot. Their music, the interaction they have with the fans, the words that Jon Foreman writes, the whole enchilada. I became a fan when the album "The Beautiful Letdown" was in stores, so that would make it about 2003 or so, and since then I have purchased every album they put out, as well as any solo project that Jon has produced. I have seen them in concert several times and love every moment that I'm there.
Their song lyrics are honest and they hit home with the realities of life. It is no stretch for me to say that "Hello Hurricane" was an album that helped ground me during the most difficult time of my entire life. I could see the trouble on the horizon. It was headed my way and there was nothing I could do to stop it. Landfall hit and it was horrific. And after the storm had passed, there was clean up to do, but clean up is something only done by people who had survived the catastrophe more or less intact. And I had survived.
And in my clean up effort, the album "Vice Verses" had some key songs that helped me communicate where I was at. Emotionally. Physically. Spiritually.
Many of the songs the band sings come to a head. Everything leads up to a bridge, and in that bridge, Jon sings something profound. The entire song has prepared you for it, and the bridge is the application of what they are trying to convey to you. Read without context, the lyrics of the bridge may not make as much sense, and if that is the case my best advice is to listen to the entire song a few times. Everything sung before and after the bridge makes sense in light of the bridge.
http://switchfoot.com/home-for-now-a-break/
Recently, Switchfoot has announced a well-deserved hiatus from touring. They've been busy for 20 years, and I don't blame them one bit for taking a break. If they never produce another record, their career as a band will not lack for anything. If they do return, which I do expect eventually, I have no doubt that the new music will be awesome.
I am adding a new category to my blog. That category is "Switchfoot Bridges" for lack of a more interesting name. I'll try and remember to name the posts with the song name and include the album name as well. So if you see a post entitled "Needle in a Haystack Life" or "The War Inside" please don't get all concerned for me. I'm just remembering the discovery of songs that spoke to me as few others have.
"Your wounds are where the light shines through."